Dang stinkin Sunday naps! I do it every week-fall asleep on the couch because I can't keep my eyes open a minute longer, and then I'm up all night because I've taken a nap. Then I'm tired all week and Sunday rolls around and I fall asleep on the couch again. It's a viscious cycle people! So while I should be sleeping, I'm scrapping instead...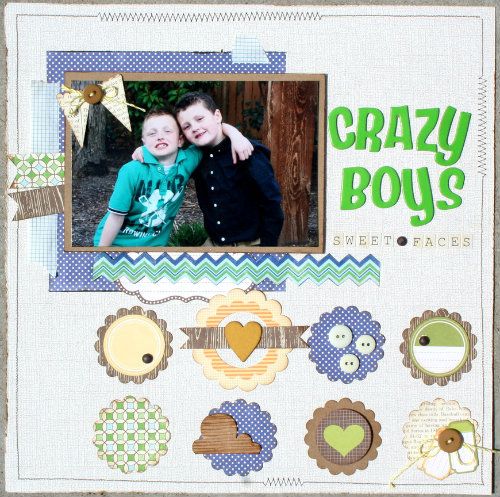 I love this page of Dylan and my cute Nephew. The title fits them to a "T"! These two crazy boys were at my house yesterday making all kinds of mischief. When they are together the crazy multiplies and it's hard to contain-just one of the many reasons I needed a nap.
For this layout I played with a bunch of different Jillibean Soup lines to make this page and love the colors I ended up with!